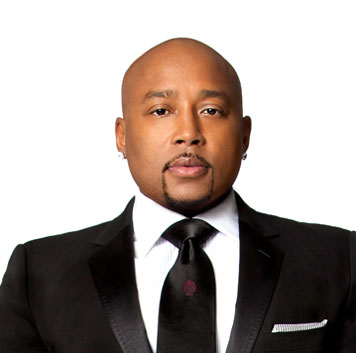 Daymond John
Founder and CEO, FUBU; CEO, The Shark Group; co-star of ABC's Shark Tank; and author, The Brand Within,The Power of Broke & Rise and Grind
Daymond John is the founder and CEO of FUBU, the iconic global lifestyle brand that went on to have more than $6 billion in sales. Resolved to expand his own brand, Daymond joined ABC's iconic series, Shark Tank as one of their original cast members. In 2015, he was named a Presidential Ambassador for Global Entrepreneurship. He is the recipient of numerous awards such as the Brandweek Marketer of the Year and Ernst & Young's Master Entrepreneur of the Year.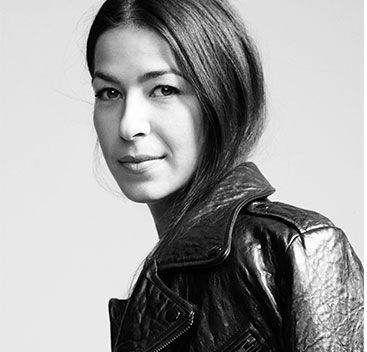 Rebecca Minkoff
With a vision of building a lifestyle brand for women like herself — fun, independent and fearless — Rebecca Minkoff has found a unique niche among fashion-forward, modern women around the world.
Rebecca founded the brand in 2005 with her brother and the Company's CEO, Uri Minkoff. Together, Uri and Rebecca have grown the Rebecca Minkoff brand into the largest global fashion label led by a female millennial designer.Today, the Rebecca Minkoff brand spans ready-to-wear, bags, footwear, jewelry, watches, and tech. Her unique vision for the brand is singularly focused on her ideal millennial girl, who experiences all of life's exciting moments, with her confident, go-anywhere, do-anything attitude. The brand is distributed in over 900 stores worldwide, with flagship stores in New York, San Francisco and Los Angeles, and Chicago. The brand also has free-standing stores in Hong Kong, Korea, Dubai, Abu Dhabi, and Bangkok.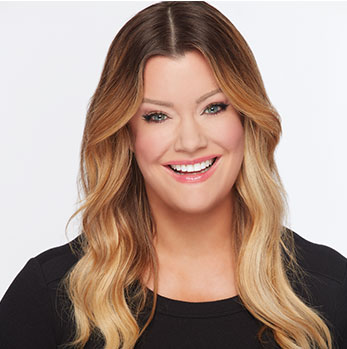 Jamie Kern Lima
Jamie Kern Lima is Co-Founder & CEO of IT Cosmetics, a top-selling makeup and skincare brand recently acquired by L'Oréal for $1.2 Billion, in their largest US acquisition to date, making Jamie the first female CEO in L'Oréal's 100+ year history. Jamie is passionate about inspiring and mentoring entrepreneurs, building businesses, making a difference in the lives of women and girls and giving back in a big way. Prior to launching IT Cosmetics, Jamie was an award-winning TV news anchor with beauty challenges including sparse brows and sensitive skin and she could never find products that truly worked. That's when IT Cosmetics and Jamie's mission to empower every woman to believe in her own beauty was born. Jamie graduated Valedictorian from Washington State University and received her MBA from Columbia University. Jamie's recently been named on the 2019 Forbes Richest Self-Made Women list, Goldman Sachs' 100 Most Intriguing Entrepreneurs, WWD's 50 Most Powerful Women in Beauty, Porter Magazine's Incredible Women list and is member of the CBS Board of Overseers and Harvard Women's Leadership Forum. She also received the 2019 Columbia University Medal of Excellence, EY Entrepreneurial Winning Women Award, Columbia Business School's Distinguished Early Achievement Alumni of the Year Award, Fashion Group International Star Award, the CEW Achiever Award and is the recipient of the 2019 Look Good, Feel Better Dream Ball Award. Jamie is energized by an unremitting passion to inspire and empower girls, women and entrepreneurs and has been featured on Good Morning America, Today, CBS This Morning, CNBC, Nightline and Joel Osteen and inThe New York Times, O Oprah Magazine, PEOPLE, Marie Claire, Shape, Glamour, Cosmopolitan, New York Magazine, The Wall Street Journal and more. She's also appeared in more than 1000 live television shows to date on QVC. Jamie works passionately with many philanthropic causes including Look Good Feel Better®, where IT Cosmetics has donated $40 million in product to date to help women face the effects of cancer with more confidence.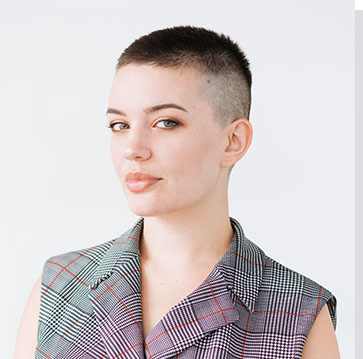 Shannon Levis
Shannon is a Client Solutions Manager at Facebook, working with leading brands in the travel industry to help them get the most out of Facebook and Instagram. After spending nearly a decade working in marketing for multimillion dollar brands and startups, Shannon knows what truly drives connections between brands and people - It's how well you're able to tell a genuine story that evokes strong emotions.
Outside of work, Shannon helps artists and small businesses build their brands and tell their stories through social media platforms. Shannon is passionate about the power of social media to build communities and to have a positive social impact on the world.
Shannon holds a Bachelor of Arts degree in Cognitive Science from UC Berkeley.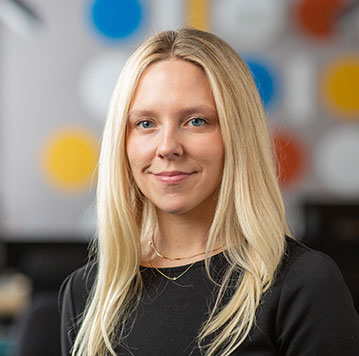 Courtney Heimlich
Courtney primarily devotes her attention to digital marketing and consulting as a Global Business Manager for Google's hotel and air clients. From Google to YouTube, Courtney loves working with her clients to help them transform their businesses and marketing organizations through the power of digital. Courtney has also spent time working with small businesses in an effort to bring them online and prioritize the power and value of mobile. Recently, she welcomed her daughter Vivian and has loved the journey of becoming a Mom. Before joining Google, Courtney worked in marketing in the food and beverage industry, running grassroots campaigns. She holds a Bachelor's degree in International Business from The University of Georgia.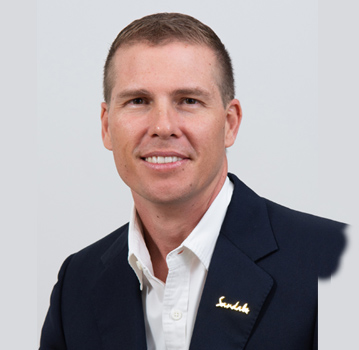 Adam Stewart
Adam Stewart is Deputy Chairman of Sandals Resorts International (SRI), the company founded by his father, Gordon "Butch" Stewart that owns and operates the world's most recognized brands of luxury all-inclusive resorts including adult, couples-only Sandals Resorts and family-friendly Beaches Resorts.
Prior to focusing on his role as Deputy Chairman, Stewart spent more than a decade as Chief Executive Officer of the organization, leading the brand's transition to its now Luxury Included® signature and overseeing a period of great expansion that also introduced the region's first over-the-water accommodations.
Deeply committed to the region, he is the President of the Sandals Foundation, a 501 (c) (3) nonprofit organization aimed at fulfilling the promise of the Caribbean community, serves as 1st Vice President of the Jamaica Hotel & Tourist Association and is chair of the country's Tourism Linkages Council, which seeks to enhance the capacity and competitiveness of local suppliers, making the strength of tourism work for all.
A graduate and active alumnus of The Chaplin School of Hospitality & Tourism Management at Florida International University, Miami, Stewart lives in Montego Bay, Jamaica with his wife Jill and the couple's three children.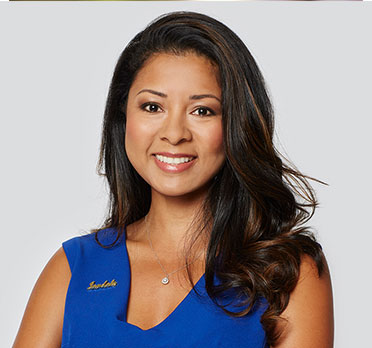 Debbie-Ann White
Debbie-Ann White is Senior Vice President of Public Relations and Promotions at Unique Vacations, Inc. (UVI), an affiliate of the worldwide representatives for Sandals Resorts International (SRI), parent company of Sandals Resorts, Beaches Resorts, Grand Pineapple Beach Resorts, Fowl Cay Resort and Your Jamaican Villas. She is responsible for the organization's overall reputation, as well as crafting the strategic direction and overseeing the implementation of individual brand campaigns. Her award-winning work has helped establish Sandals Resorts International as the undisputed leader of Caribbean vacation experiences.
Despite the responsibility of her position and the corporate title that accompanies it, when Debbie-Ann White thinks about her role representing some of travel's most well-known brands, the first thing that comes to her mind is surprising. "Most of what I try to do every day is to align our brands with partners and opportunities that bring out the best in them. Relationships are what matter most," says White. "At heart, I am the quintessential matchmaker."
Fitting for a woman who runs one of the world's most romantic brands, Sandals Resorts, and telling about her approach to business which is collaborative, thoughtful and always focused on results. Under her helm, White has launched a variety of impressive initiatives featuring distinguished partnerships with Wheel of Fortune, McDonalds, Greg Norman, Sesame Workshop, Bride's Magazine, Mondavi Wines and many, many more. She has also orchestrated numerous celebrity events, resort grand openings and press events around the world and is the creator and producer of Social Media on the Sand, Beaches Resorts' annual gathering of parent influencers. She has recently been named EBONY Magazine's 2018 Power 100 list (Women Up) of the world's most influential and inspiring African Americans.
Debbie-Ann White lives in South Florida where she tends regularly to her most important relationships: husband, Lorin and daughter, Lian.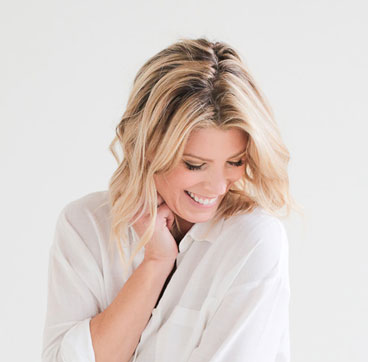 Landyn Hutchinson
A natural motivator and extrovert, Landyn genuinely loves sharing her life with her community. She's creative, she's witty, and sometimes she drops her kids off at school without a bra on because, well, it's early. Since starting her lifestyle website, Landyn has cultivated a highly engaged audience of women (and men!) that she affectionately refers to as her Tribe. She'll be the first to tell you that these followers-turned-friends help her just as much as she helps them. Living with Landyn is a community of people who are just better together, and Landyn makes sure that it stays that way. Whether it's sharing styling tips, recipes, workout recommendations, or the perfect shade of nail polish (which, by the way, is OPI Funny Bunny), each day Landyn strives to support and encourage each and every member of her tribe. And perhaps most importantly, she's there to remind them that even though life may look really pretty in photos, it isn't always picture perfect: It's Authentic. It's Exciting. It's ALL. THE. THINGS.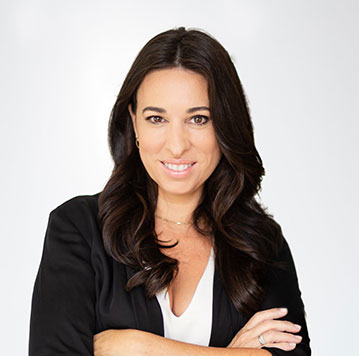 Melissa Gerstein
Melissa Musen Gerstein is the Co-Founder of the media company, The MOMS Network. As Co-Founder of The MOMS, Melissa created the first ever mom-focused town hall series called Mamarazzi. The ever-popular Mamarazzi® events give influential moms and media access to celebrities in a town-hall discussion while partnering with top consumer brands. Mamarazzi guests have included Emmy and Oscar winners, Sarah Jessica Parker, Will Smith, Nicole Kidman, Tina Fey, Hugh Jackman and Goldie Hahn. To date she has executed over 300 Mamarazzi events. In addition, Gerstein has produced and created numerous broadcast television shows for networks including, ABC, CBS, MNSBC, CNBC and CNN. She has produced for Anderson Cooper's Show and The Big Idea at CNBC. She toured the country with President Bush during the 2000 election for MSNBC. During her network news years, Gerstein booked and interviewed everyone from President Bush to Steven Spielberg both in front of the camera and behind the scenes. Melissa has served as a spokesperson for many household brands that include Netflix, Invisalign, and Norwegian Cruise Line. Gerstein has appeared on The Today Show, Good Morning America, Fox News, CNN, HLN and many other national programs. Melissa graduated from New York University with honors from The Gallatin School. She has sat on several Boards including Concerts in Motion and Ballet and Beyond. This former ballerina has performed in such productions as The Nutcracker and The Macy's Thanksgiving Day Parade. When she is not with her 3 children and husband you might find her dancing down the streets of NYC.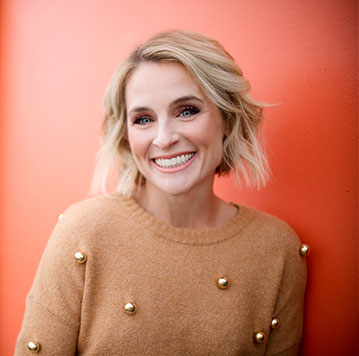 Meaghan B Murphy
Known for her high-energy, upbeat personality and YAY lifestyle, Meaghan B Murphy is a multi-platform media junkie. In addition to her role as the Executive Editor of Good Housekeeping, reaching 30 million total audience, Meaghan regularly appears on shows like Live with Kelly & Ryan, Dr. Oz, the Today Show and shoots a series for NBC News titled "A Better Way," in which she shares MacGyver-style hacks. She also joined the fourth season of "Small Business Revolution" (Hulu) as its expert in building community spirit —something she effectively did as Chief Spirit Officer of her own suburban town and as the ambassador for the community-based app NextDoor. A New Jersey native, Meaghan married her younger brother's best friend, Patrick, and together they live in Westfield (aka @bestfieldnj) with their "Irish triplets," Charley (9), James (7) and Brooks (6), and labradoodle Dempsey. When she's not at the gym for 5 AM workouts with her #goodvibetribe, Meaghan is busy penning her debut novel The Fully Charged Life: A Radically Simple Guide to Having Endless Energy and Finding the Yay in Every Day for Penguin-Random House.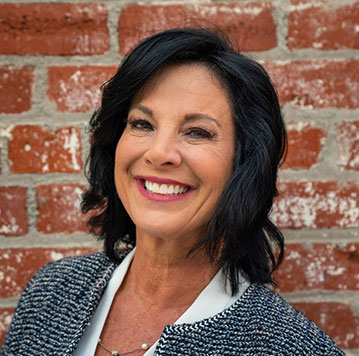 Emily Kaufman, The Travel Mom
Emily Kaufman is The Travel Mom. She has been appearing in print, on television, online and on the radio since 1996 as a leading expert in leisure travel. Emily has been a contributor on many national television shows including; The Steve Harvey Show and Good Morning America. She has also appeared often on The Today Show and Hollywood Today Live. The Travel Mom is the "go to expert" for stations all over the country in tip markets such as Los Angeles, Chicago, Houston, Miami and Atlanta.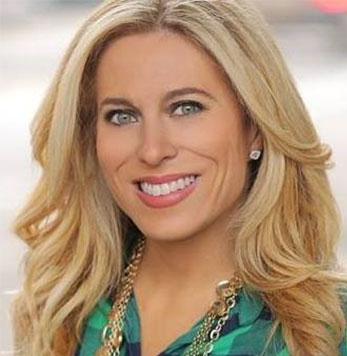 Audrey McClelland
Audrey McClelland started MomGenerations.com in 2008. Since then she's become an author, style host, TV correspondent, spokesperson and full-time digital influencer. She created Permission to Hustle with Vera Sweeney and has a passion for helping women go after their dreams and passions.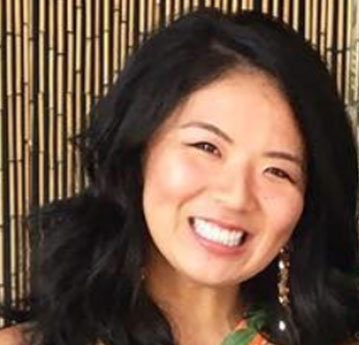 Amy Choi
With over 10 years of industry experience at agencies and e-commerce startups, Amy has a deep understanding of the digital space and emerging social trends, evident through her extensive experiences conceptualizing strategic and innovative marketing campaigns that drive buzz, build brand equity and foster ongoing online engagement. Currently as the Head of Brand Partnerships at ShopStyle, she spearheads and facilitates influencer programs and brand partnerships backed by conversion insights and sales data across fashion, beauty, and lifestyle verticals. With her deep love of the evolving influencer marketing landscape, Amy gets a thrill from creating holistic strategic partnerships and integrated campaigns for her brands and clients.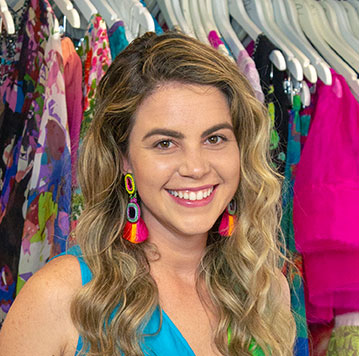 Amanda Perna
Amanda Perna is a mom, wife, fashion & textile designer, author, illustrator, stylist and serial entrepreneur. Amanda honed her craft while designing for Oscar de la Renta and Calvin Klein and studying at the University of Alabama and FIT in New York. She then launched her own brand, The House of Perna, which has been sold internationally to major retailers including Anthropologie, Neiman Marcus, Bloomingdale's, Nordstrom, BHLDN and more. Throughout her career, Amanda has taken every opportunity to see the world from a new point of view; styling for celebrity and corporate clients, creating cards for Hallmark, frequently partnering with major retailers for in-store events and appearing on two seasons of the hit TV series Project Runway. In late 2018, Amanda launched a second brand, Neon Bohemians, which debuted at Nordstrom. And in late 2019, inspired by her young daughter's love of fashion, Amanda became a published author with her first children's book, F is for Fashion, an illustrated book of ABCs for kids. Amanda believes we are stronger together and that life is too short not to follow your dreams. She believes in maximalist style -bright colors, bold prints and always a touch of the unexpected -with minimal waste -designing and manufacturing in small batches, with eco-friendly materials and ensuring that the local and global artisans bringing her vision to life are treated fairly. Above all, Amanda's mission is to help other women feel beautiful, confident and find their place in the world.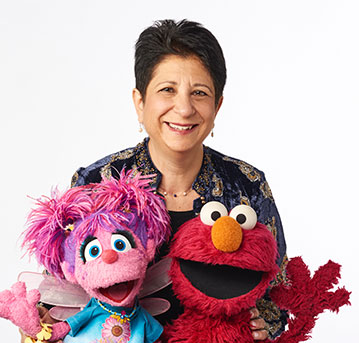 Rosemarie T. Truglio
Rosemarie T. Truglio is the Senior Vice President of Curriculum and Content at Sesame Workshop. Dr. Truglio is responsible for the development of the interdisciplinary curriculum on which Sesame Street is based and oversees content development across platforms. She also oversees the curriculum development for all new show production and previously managed all educational research pertaining to program development as well as an interdisciplinary global content team. Dr. Truglio has written several works on child and developmental psychology journals, including her current book, Ready for School! A Parent's Guide to Playful Learning for Children Ages 2 to 5 (Running Press, 2019). Dr. Truglio received a Ph.D. in Developmental and Child Psychology from the University of Kansas, and a B.A in Psychology from Douglass College, Rutgers University.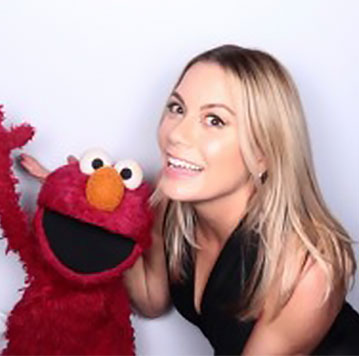 Michelle Kreher
Michelle Kreher is the Senior Manager of Themed Entertainment at Sesame Workshop. Michelle joined Sesame Workshop in 2011 as a Licensing Coordinator, where she worked on product development and partner relations for key toy accounts such as Hasbro and GUND. Her other responsibilities included managing the Sesame Street brand at Sesame Place and other theme parks, which led to her passion for location-based entertainment. Michelle currently oversees all things Sesame at Sesame Place, SeaWorld, and Busch Gardens theme parks, Sesame Street Live, and Beaches Resorts. Michelle's most recent project was the creation and launch of the new Sesame Street Land at SeaWorld Orlando, which opened in spring of this year along with Sesame Street's 50thAnniversary. She is also looking forward to welcoming Rosita, everyone's favorite turquoise Sesame Street Muppet, to Beaches this fall. Michelle graduated Cum Laude from Loyola University Maryland with a B.A. in English and Theater.
Ellen Heaney
Ellen is currently a Senior Brand Manager for Spin Master Games and joined the organization in 2019 bringing a wealth of experience that makes her one of the organizations most trusted games experts. She spent 17 years as Senior Buyer for Barnes & Noble, introducing and incubating the Board Game and Puzzle categories. Beginning in 1999, she personally test-played every game Barnes & Noble sold to become the expert and ensure the game would resonate with customers. She then went on to lead the merchandising direction to a Game Play segmentation that drew in a whole new demographic: the Tabletop/Role Playing Gamer. This included Family, Party, Card, Dice, Abstract Strategy & Tabletop Strategy. For these efforts, she was awarded the Wonder Women in Toys award in 2008 for Retailer of the Year, an accomplishment she takes great pride into this day. She is proud to bring this expertise to Spin Master to positively impact the existing and new games, helping to build a portfolio she truly believes in.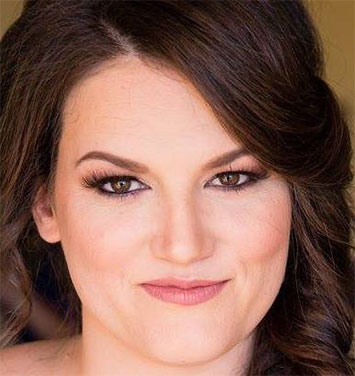 Mykella Gannon
Mykella Gannon, Marketing Director, brings more than ten years of both brand and field marketing experience to COOLA. After graduating from Stanford University and then a brief stint in investment banking, Mykella has worked everywhere from start-ups to globally recognized CPG brands, including ZICO Coconut Water and Kettle Brand Chips. Having spent 12 years in San Francisco, Mykella recently moved to San Diego in 2016. She now resides in Carlsbad with her husband Bronson and adorable Pitbull Kate.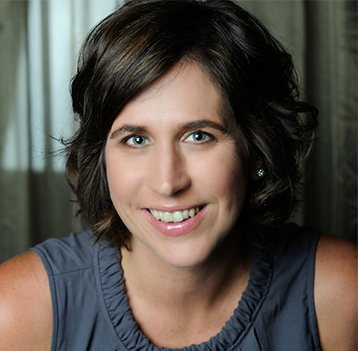 Julie Nowell
Julie Nowell, founder and principal of 3c Consulting, launched her personal blog 3Chickens and a Boat in 2012. From there, Julie launched the award winning website BLUNTmoms in 2013 which draws half a million readers each month and has over 1,200 syndicated contributors. Knowing both the influencer side of the business, but with a background in Corporate Program Development, Julie brings a unique strength to Digital Marketing.
Currently Julie's company 3c Consulting offers brands and influencers online support in sales, marketing strategies and business development through their coaching and management programs. She balances work, life and family while free-ranging the chickens and working under an apple tree on Salt Spring Island, on Canada's west coast.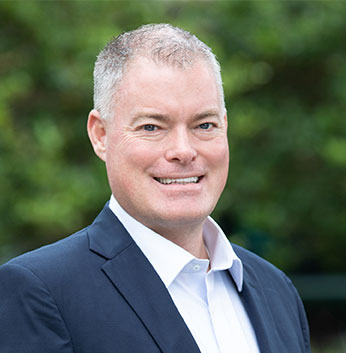 Myron Pincomb
Myron is the Principal of The Pincomb Group which is a Jacksonville based investment firm that focuses on for-profit social impact companies in the fields of education, healthcare and technology. Myron currently has 8 companies in the portfolio including IBCCES (International Board of Credentialing and Continuing Education Standards) in which he is the CEO and Board Chairman. Myron's background includes nearly 20 years of starting, building and running highly successful companies in the fields of healthcare, education and technology. Each of his companies has revolutionized and left a lasting social impact on the future of its respective industry. Myron was appointed by Florida Governor to the Board of Trustees at the University of North Florida. As a trustee, Myron and his colleagues oversee an annual budget of over $200M and ensure 20,000+ students get the highest quality of education at an affordable price. UNF is consistently ranked as one of the top universities in the country by Forbes Magazine and US News. In addition, Myron is currently on the board of directors for several non-profit organizations and is a private equity investor in multiple technology-based companies. Myron's innovative ideas along with his passion for business and education have significantly impacted teaching and learning in the United States. In 1999, Myron founded Educational Tools, Inc. Under Myron's leadership, Educational Tools grew from a small technology start-up to a valuation of nearly $50 million in just a few short years. Myron was appointed by the Board of Governors to lead the Online Learning Taskforce for the state of Florida. The focus of the taskforce will be to map the future of online learning for Florida's 12 Universities, 28 State Colleges and nearly 4000 K-12 schools. Myron's passion for education has also had an international impact. In 2013 his family foundation completed the first phase of a STEM Academy in Ghana, West Africa. When complete the school will educate over 1000 students (K-12) and be a fulltime home to over 200 orphans. A graduate of the University of North Florida, Myron holds degrees in Biology and Chemistry. When away from the office, he enjoys traveling, fishing, and spending time with his friends and family. Myron is married to his wonderful wife Amanda and they have three daughters and a son.